Serving the Richmond & Tri-Cities areas (804) 640-0791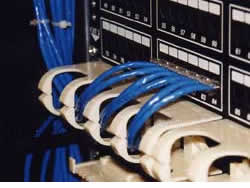 Integrating technology by providing complete services for residential, commercial, and industrial customers.

Whether you need telephone systems, telecom services, structured wiring, automation, home entertainment, audio video, paging, background music, we will work with you to implement a solution that meets your needs.

* Residential/Commercial/Industrial
cabling including voice, data, video, security and CATV.
* Specializing in structured cable to the 586 standard.
Discounts for new construction
* Services for existing construction and relocations.
Call us for a FREE estimate... (804)640-0791